YouTube
is a website where you record, upload, and then post the video on the website to get people to watch.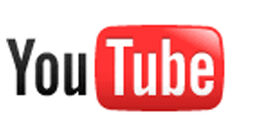 Your goal is to make videos and upload as many as you want. Then users try to get as many views as they can get to become a hit sensation, and get lots of people to suscribe to their channel! It was created in 2006 by two paypal employees. Many people have Youtube accounts and some other users can subscribe and comment on your videos, and rate them. Youtube is a popular website, and music videos premire on Youtube.
Ad blocker interference detected!
Wikia is a free-to-use site that makes money from advertising. We have a modified experience for viewers using ad blockers

Wikia is not accessible if you've made further modifications. Remove the custom ad blocker rule(s) and the page will load as expected.