Silly Bandz
are rubber band bracelets made from sillicone hence the name Silly Band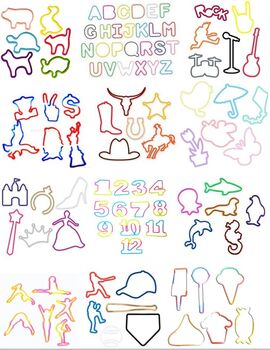 z. These bracelets can be seen in shapes of an object and once taken off, they will stay in that shape. The company that produces and sells the Silly Bandz have made over two-million dollars and that is a lot of
money
! They have the silly bandz in many variteys of colors. Also, they have tyed dyed silly bandz and single colored ones with sparkles They range from animals to letters to foods and even
Justin Bieber
silly bandz! They also started making Harry Potter silly bandz too! Another pack they have is the princess pack that came out a long time ago though. There is a pack of numbers too, and sea creatures! Another different type of silly bandz is The Flinstone silly bandz. There have even been incidents from silly bandz some kids put too many silly bandz on and they put too much up there arms and they cut of too much circulation. The very first silly bandz were sold online back in November 2008. Silly bandz have been banned in many classrooms because they are WAY too distracting and some kids are trading them in their classroom.
Ad blocker interference detected!
Wikia is a free-to-use site that makes money from advertising. We have a modified experience for viewers using ad blockers

Wikia is not accessible if you've made further modifications. Remove the custom ad blocker rule(s) and the page will load as expected.