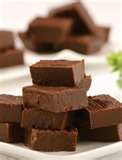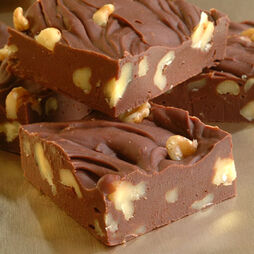 Fudge is a type of western treat that is usually very sweet and rich. Chocolate is frequently added to the mixture to make chocolate fudge. Many people also add nuts. There are many different varieties of fudge, including hot fudge, which is most commonly used as a topping for ice cream and other sweets. Fudge is a drier form of fondant and less sticky form of toffee.
Ad blocker interference detected!
Wikia is a free-to-use site that makes money from advertising. We have a modified experience for viewers using ad blockers

Wikia is not accessible if you've made further modifications. Remove the custom ad blocker rule(s) and the page will load as expected.