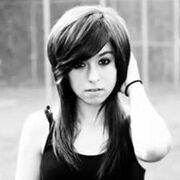 Christina Grimmie, known on Youtube as zeldaxlove64, plays piano and is known for covers of hit songs by singers such as Demi Lovato, Selena Gomez, Christina Aguilera, Miley Cyrus, and Justin Bieber. Christina Grimmie is best known for her video with Sam Tsui, covering Nelly's Just a Dream, which has had over 27 million views. She had over 17 million views on her channel as of June 2011. She has over 1,000,000 subscribers! She will be releasing a EP titled, Find Me, on June 14, 2011. Her first single, Advice was released on June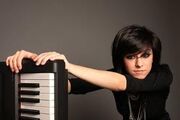 11th 2011.
Ad blocker interference detected!
Wikia is a free-to-use site that makes money from advertising. We have a modified experience for viewers using ad blockers

Wikia is not accessible if you've made further modifications. Remove the custom ad blocker rule(s) and the page will load as expected.